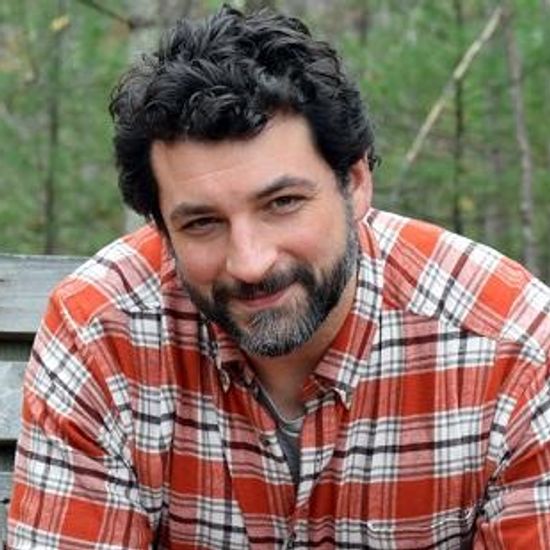 Matthew Cochran
USA
Guitarist Matthew Cochran performs new music, early music, popular music and unpopular music. He has been praised for his "commanding stage presence" by Soundboard magazine, and "strong, nuanced, textured performance and beautiful sound" by Classical Guitar Magazine. An in-demand soloist, recitalist and chamber musician, Cochran has appeared on concert series, festivals and with orchestras throughout the US, Europe and Canada, including Weill Hall, the Guitar Foundation of America, the New York Guitar Seminar at Mannes, the Troubadour Series, Mostly Music Chicago, Iserlohn Guitar Symposium (Germany), Silesian Guitar Autumn (Poland), Acadia Guitar Festival (Canada), and many others.   
Cochran's recordings have been featured on National Public Radio's "Classical Guitar Alive" and "Guitar Journeys." He is a frequent guest on Interlochen Public Radio's "In Studio A," "Kids Commute" and "Great Lakes Concerts."
Dr. Cochran's recordings have been released on Bend Classical, Clear Note, and Soundset labels, and his work as an audio engineer has appeared on NPR, PRI, and BBC. From 2014-2015 Cochran hosted, wrote and recorded Goes2Eleven, the popular podcast about the world of the guitar. His most recent recordings include the electric guitar music of Steve Reich (released in January 2020), and an upcoming project of solo guitar music by J.S. Bach. 
Matthew Cochran is the Guitar Instructor at Interlochen Center for the Arts, where he teaches talented high school students at the Interlochen Arts Academy and directs the Interlochen Classical Guitar Institute. Cochran is an in-demand guest lecturer, ensemble coach and conductor, and has taught masterclasses at guitar festivals, performing arts high schools and colleges throughout the U.S., Canada and Europe.
He holds a Doctorate in Guitar Performance from Florida State University, and MM and BM degrees in Guitar Performance from the Eastman School of Music. His primary teachers were Bruce Holzman and Nicholas Goluses.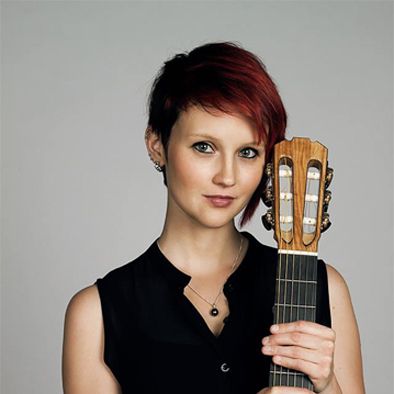 Stephanie Jones
AUSTRALIA
Stephanie Jones' childhood resonated with the sound of music from a very young age.
She played many instruments, beginning first with the piano, and progressing to the violin, viola, saxophone and flute. However, it was the guitar with its captivating range of sounds and great versatility that especially appealed to her, and it quickly became her first love.
Stephanie Jones is a world-renowned soloist and chamber musician who specialises in classical guitar performance. Stephanie received her undergraduate degree with First Class Honours at the Australian National University under the guidance of Tim Kain and Minh le Hoang, as well as a Masters degree at the University of Music Franz Liszt Weimar with Prof. Thomas Müller-Pering. She is currently based in Germany and now studying Konzertexamen.
Stephanie continues to perform extensively around the globe in multiple tours and festivals, and has also released three solo albums; "Open Sky" (2020), "Colours of Spain" (2015), and "Bach, the Fly, and the Microphone" (2009). She is also a member of the acclaimed Weimar Guitar Quartet, releasing their debut album in 2019.
She has also won numerous awards in prestigious competitions, including first prize at the Hannabach Guitar competition, Uppsala International Guitar Festival Competition, and Fine Music Network Young "Virtuoso of the Year" Competition.
Stephanie is passionate about sharing her music with others and is recognised as an innovative and deeply musical artist.
She plays a 2012 spruce top guitar by Perth luthier Paul Sheridan, a 2020 crossover guitar by Daniel Zucali, and a double top spruce guitar by Altamira.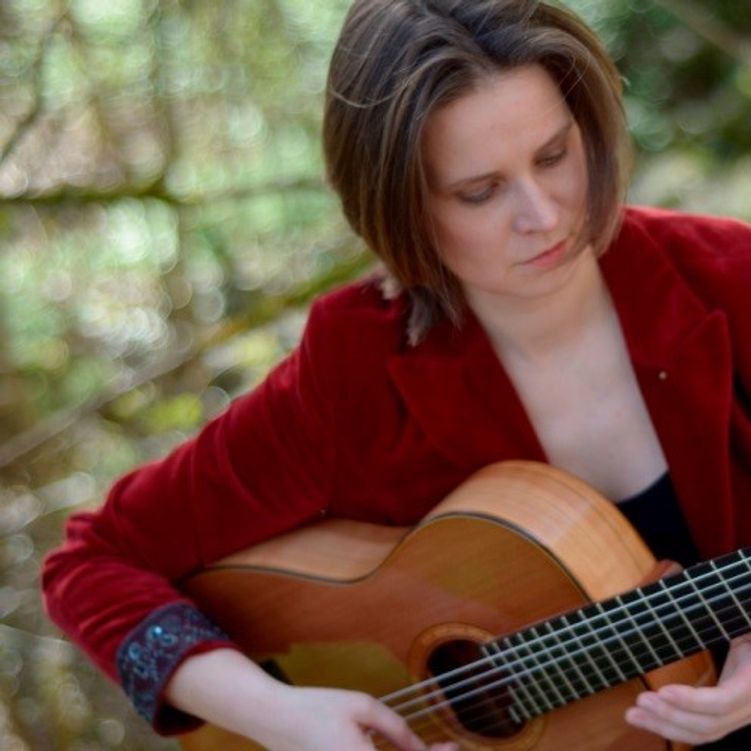 Yvonne Zehner
GERMANY
For Yvonne Zehner music as an expression of today, is the driving force to discover tunes and its composers through all times. Her close collaboration with contemporary composers has led to the dedication of several works to her. Since nearly 20 years she has had a worldwide career as a guitarist with a special focus on exceptional programs.
 
She has taught guitar at the University of Passau since 2001 and is together with Christina Schorn artistic director of the Hallein International Guitar Festival. In 2009 she co-founded and became co-director of the Passauer Saiten Festival with Jürgen Schwenkglenks.

Chamber Music is one of her special passions. Together with other musicians she tries to discover new worlds connect apparent opposites. Numerous CD productions document her artistic work.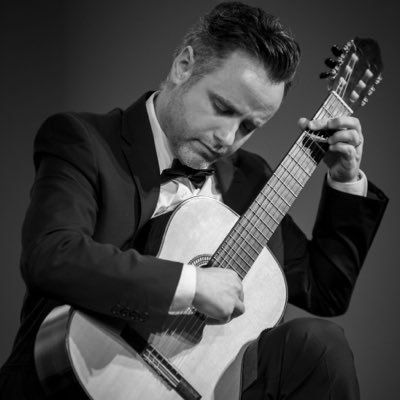 Matthew McAllister
Scotland
Widely regarded as one of the most exciting and talented Guitarists in Europe Matthew has been delighting audiences worldwide with his insightful performances and effortless presentation in a concert career spanning well over a decade.

Matthew has performed at major venues across the world such as The Concertgebouw Amsterdam, The Purcell Room & St Martin in the Fields, London, Teatro Britanico, Lima, The Sage, Gateshead, Cenart, Mexico City, Caesars Palace, Las Vegas, Eugene O'Neil Theater, San Jose and Dom Armije, Sarajevo to name a few. Matthew has toured extensively throughout North & South America, Canada, Europe and Asia both as a soloist and chamber musician, and has also produced an extensive discography with Baros Records.

As an educator Matthew holds the posts of Classical Guitar Lecturer at the Royal Conservatoire of Scotland, and is the Director of the Classical Guitar Retreat.
Matthew enjoys keeping in touch with fans and guitarists worldwide and has a very wide reaching internet presence, you can follow him easily on Facebook, Twitter and Youtube.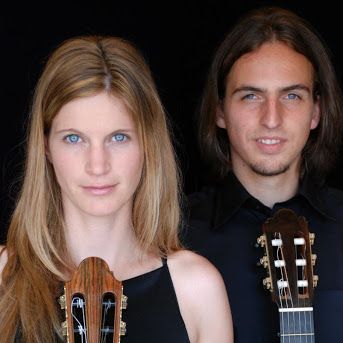 Duo KM
GERMANY
The Guitar Duo KM was founded while Katrin Klingeberg and Sebastián Montes were both studying at the University of Music in Hanover, Germany. As a duo they gave their debut in 2005 performing the Concierto Madrigal by Joaquín Rodrigo for 2 guitars and orchestra. Since then they have performed extensively in many countries in Europe, South America, the USA and Japan. Besides giving concerts the two musicians are invited to give master classes and as jury members at international festivals and competitions.
From 2008 until 2012 Katrin Klingeberg and Sebastián Montes completed a chamber music master's degree and after that the concert exam under the tutelage of the renowned Kaltchev Guitar Duo in Stuttgart. In February 2012 the Academy of Music and Performing Arts Stuttgart awarded them the diploma with maximum distinction.

Even before completing his studies the Universidad Católica in Santiago de Chile appointed Sebastián Montes to a professorship wherefore Sebastián and Katrin moved to Chile in April 2012. They return several times per year to Europe to maintain a strong presence in the concert world.
In 2010 the Debut CD, Guitar Duo KM - RECITAL, has been released and in 2013 the second CD Gracias a la vida has been published by the german label studio24. This production includes a latin-american repertoire. Most of the pieces have been arranged especially for this project.
After numerous first prizes in international competitions the Guitar Duo KM is now one of the most acclaimed guitar duos in the international guitar scene.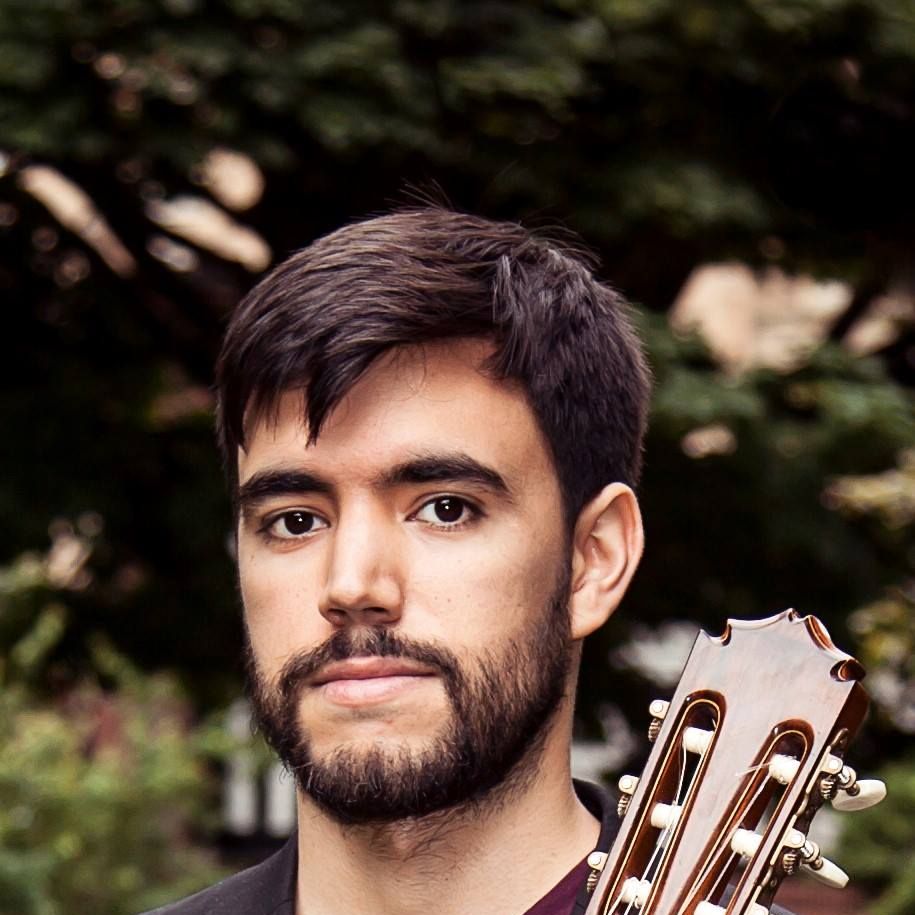 Roberto Hernan Kuhn Versluys
Chile/Scotland
Roberto Hernan Kuhn Versluys is a Classical Guitarist from Chile who graduated with a Master's
degree from the Royal Conservatoire of Scotland. During his studies, he was awarded a full
scholarship and the Outstanding performer prize by the Pontifical Catholic University of Chile in
2013, and subsequently awarded a scholarship by the Royal Conservatoire of Scotland and Ibanez-
Atkinson foundation in 2015 for his Master of Music degree. He also holds bachelor's degrees in
Composition, Musical Education and Classical Guitar from the Pontifical Catholic University of
Chile.

Roberto currently lectures for the Junior department of the RCS and the High School of Glasgow
Junior and Senior schools. His career as a soloist and as a chamber musician has taken him all over
the world including Mexico, Peru, Bolivia, Colombia, Spain, France, Germany, Ireland, England, and
Scotland.

As well as teaching and performing, Roberto directs the Royal Conservatoire of Scotland Guitar
Orchestra, working with many aspiring Classical Guitar students in Scotland. He also works as
assistant editor for the Virtual Guitar Orchestra; creating projects that involve classical guitarists from all over the world.