Teachers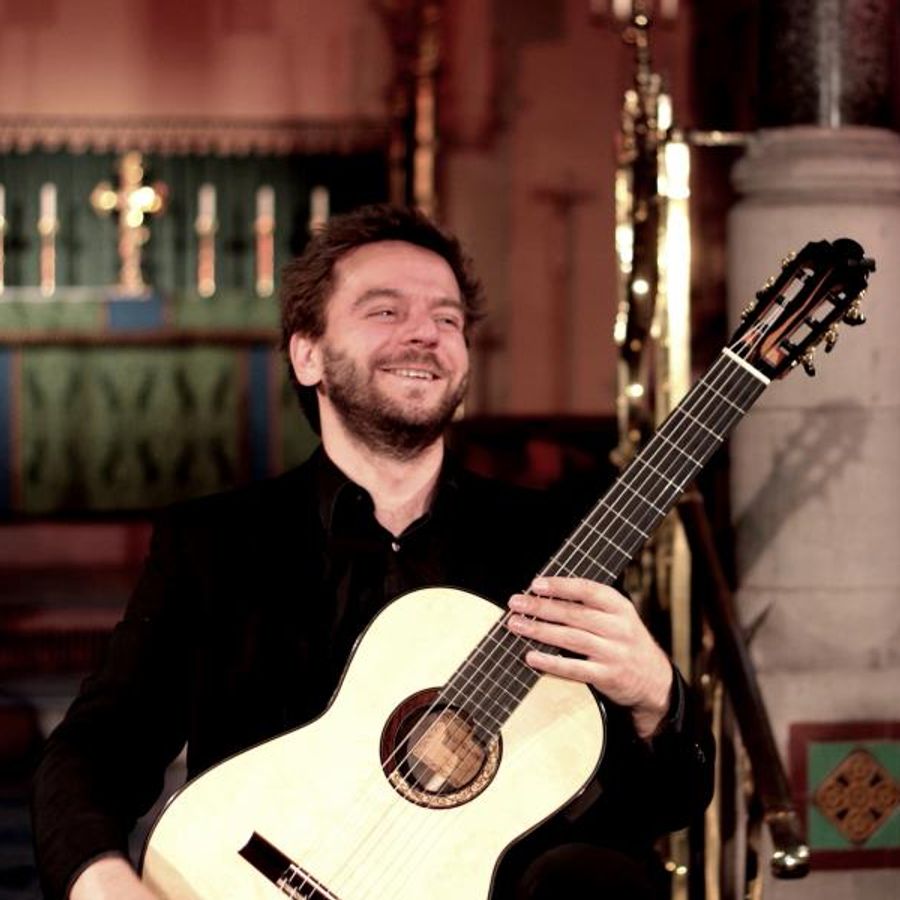 Marcin Dylla
Poland

Hailed by Washington Post as "among the most gifted guitarists on the planet" Polish guitarist, Marcin Dylla is a rare phenomenon in the recent history of Classical Guitar. Many music critics, connoisseurs, and music lovers certify that Marcin Dylla is among the world's elite of classical guitar players. He has earned this position, among others, to the unparalleled number of awards including 19 First Prizes from 1996-2007 at the most prestigious international music competitions around the world. His last triumph was the Gold Medal of the '2007 Guitar Foundation of America International Competition' in Los Angeles known as the most prestigious guitar contest in the world followed by tour of over 50 cities in North America, Mexico and Canada during 2008-09 season, live recital video recording for Mel Bay Publications and CD recording for Naxos that reached the Naxos 'Top 10 Bestselling Albums' in September 2008. His live recital DVD "Wawel Royal Castle at Dusk" was nominated for 2010 Fryderyk Award (equal to American Grammy) in the category of Solo Classical Music Album of the Year.
Mr. Dylla made his Concertgebouw recital debut in November 2016 during a busy 2016/2017 season where he was also the appointed faculty in residence at the San Francisco Conservatory of Music for the Fall 2016 semester. Recent tour highlights included return invitations to Mexico, Chile, and recitals throughout Asia including Japan in Tokyo, Nagoya, Fukuoka, Hiroshima, and Hokkaido. In Taiwan at Taipei National Concert Hall with Taipei Symphony Orchestra, and Carnegie Hall debut during a two-month tour of North America with recitals covering both coasts. In Europe, he returned to Konzerthaus in Vienna and is invited to appear at the Koblenz International Guitar Festival and Competition, a major festival for the classical guitar each year, where he's a beloved regular.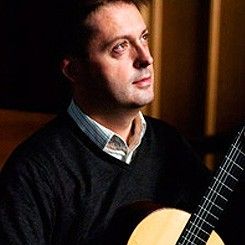 Allan Neave
Scotland
Allan Neave studied classical guitar at the then RSAMD, RNCM and finally with the Great Spanish master – José Tomas in Alicante. Since this time he has been a regular guest at many of the world's leading musical festivals including the Edinburgh International, St Magnus, Cheltenham, Lorient, Iserlohn International Guitar Festivals, as well as performances at Tartan Week, New York in 2012. He is a regular guest at many of the worlds leading musical events and has worked with many influential musicians including Nikita Koshkin, David Fennessy, Hans Werner Henze, Gordon McPherson and Stephen Dodgson.
To date, his career has been an eclectic one, from recording his acclaimed debut CD in 1997 to the emotional journey of 'The Island Tapes', South American tours both in solo and with new music group Psappha, an East Coast tour of Australia with SCO Principal flautist Alison Mitchell and a farewell concert with Tetra Guitar Quartet in Germany 2015. Past highlights have included many performances of Rodrigo's Concierto de Aranjuez with some of the UK's leading ensembles – Royal Scottish National Orchestra/ Northern Sinfonia/ Scottish Chamber Orchestra.  In 2011 he collaborated with Scottish Bard – Don Paterson, recording the soundtrack for a film documentary about the late great Scottish painter, John Bellany.
During his 30 year career, Allan was the Artistic Director of the Dundee International Guitar Festival for over 20 years and since 2010 has led RCS's ' Big Guitar Weekend' a winter event for all matters guitar!  In 2000, he received the Scotland on Sunday Glenfiddich ® Spirit of Scotland Award for Music; these awards were set up to recognise individuals who lead the way in Scottish culture. He was also awarded his Professorship from the Royal Conservatoire of Scotland for  contribution to the musical landscape of our country.
Allan is currently Head of Guitar and Harp at RCS, he plays Michael Gee guitars and is a D'Addario, New York sponsored artist.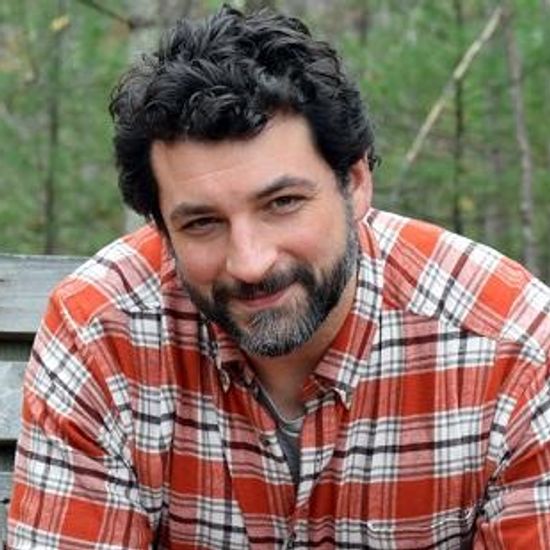 Matthew Cochran
USA
Guitarist Matthew Cochran performs new music, early music, popular music and unpopular music. He has been praised for his "commanding stage presence" by Soundboard magazine, and "strong, nuanced, textured performance and beautiful sound" by Classical Guitar Magazine. An in-demand soloist, recitalist and chamber musician, Cochran has appeared on concert series, festivals and with orchestras throughout the US, Europe and Canada, including Weill Hall, the Guitar Foundation of America, the New York Guitar Seminar at Mannes, the Troubadour Series, Mostly Music Chicago, Iserlohn Guitar Symposium (Germany), Silesian Guitar Autumn (Poland), Acadia Guitar Festival (Canada), and many others.   
Cochran's recordings have been featured on National Public Radio's "Classical Guitar Alive" and "Guitar Journeys." He is a frequent guest on Interlochen Public Radio's "In Studio A," "Kids Commute" and "Great Lakes Concerts."
Dr. Cochran's recordings have been released on Bend Classical, Clear Note, and Soundset labels, and his work as an audio engineer has appeared on NPR, PRI, and BBC. From 2014-2015 Cochran hosted, wrote and recorded Goes2Eleven, the popular podcast about the world of the guitar. His most recent recordings include the electric guitar music of Steve Reich (released in January 2020), and an upcoming project of solo guitar music by J.S. Bach. 
Matthew Cochran is the Guitar Instructor at Interlochen Center for the Arts, where he teaches talented high school students at the Interlochen Arts Academy and directs the Interlochen Classical Guitar Institute. Cochran is an in-demand guest lecturer, ensemble coach and conductor, and has taught masterclasses at guitar festivals, performing arts high schools and colleges throughout the U.S., Canada and Europe.
He holds a Doctorate in Guitar Performance from Florida State University, and MM and BM degrees in Guitar Performance from the Eastman School of Music. His primary teachers were Bruce Holzman and Nicholas Goluses.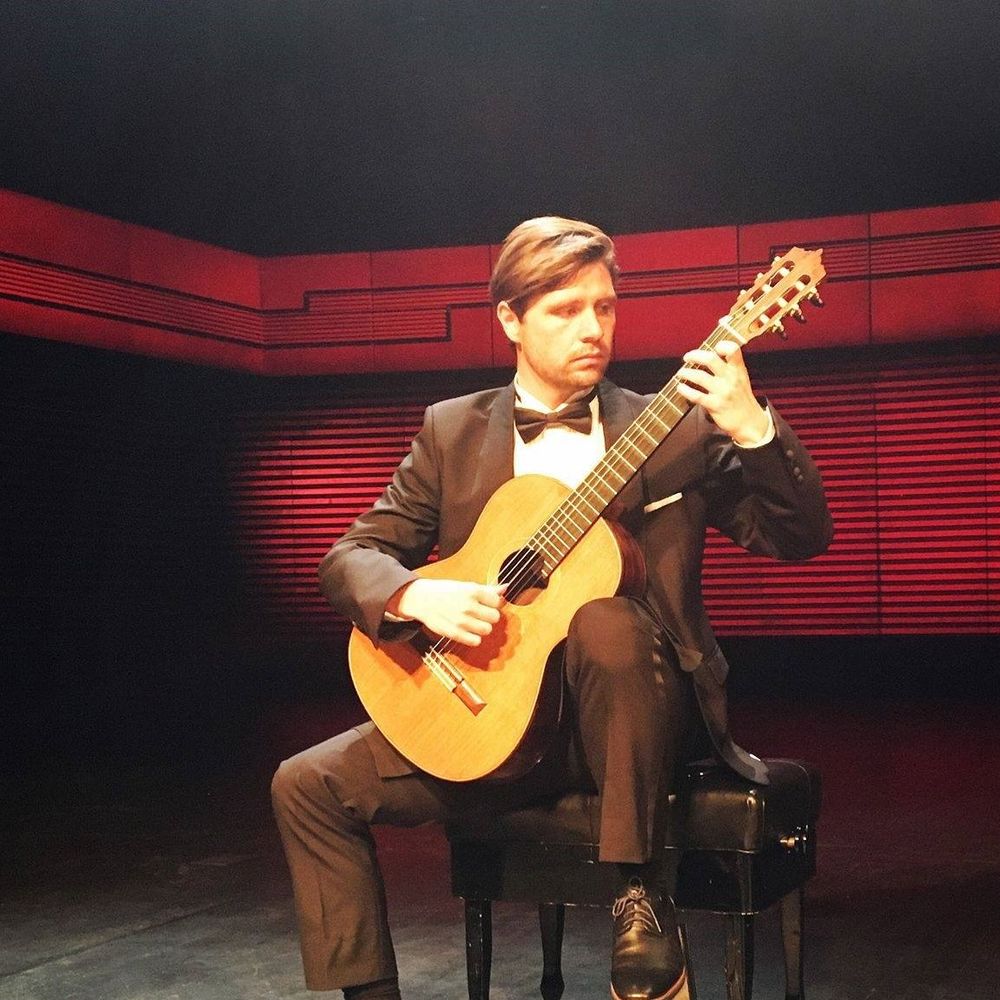 Svanur Vilbergsson
Iceland
Svanur Vilbergsson ranks among the most prominent classical guitar players of his generation. Past performances include recitals in Boston, Seattle, and Majorca. The Spanish composer Mateau
Malondra Flaquer has dedicated works to him and in 2014 he premiered alongside the Reykjavík Chamber Orchestra a new guitar concerto written by the composer Oliver Kentish and dedicated to him.

In addition to his concerts throughout Europe and the USA, Svanur Vilbergsson continues to perform on the most visible stages in his native country. He is a member of Stirni Ensemble and The Icelandic Guitar Trio, both groups specializing in the performance of contemporary music. His album Four Works was published in 2011 to great acclaim and includes works by Antonio José, Mauro Giuliani, J. S. Bach and Giulio Regondi.
Vilbergsson holds a Bachelors degree from the Maastricht Conservatory (Holland), where he studied guitar with Carlo Marchione and chamber music with cellist Alexander Petrasch and violist Henk Guittart. His other teachers have included Arnaldur Arnarsson (Escola Luthier, Spain) Sonja Prunnbauer (Hochschule für musik Freiburg) and Enno Voorhorst, with whom he attained his Masters degree from the Royal Conservatory of The Hague (Holland).
He currently teaches classical guitar at The Icelandic Academy of Arts.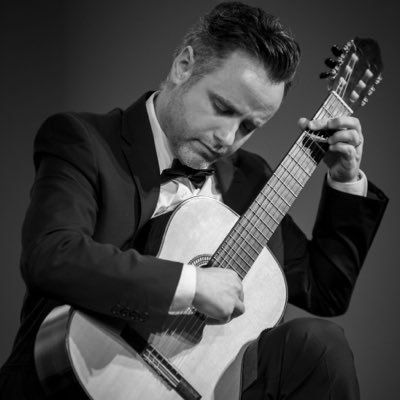 Matthew McAllister
Scotland
Widely regarded as one of the most exciting and talented Guitarists in Europe Matthew has been delighting audiences worldwide with his insightful performances and effortless presentation in a concert career spanning well over a decade.

Matthew has performed at major venues across the world such as The Concertgebouw Amsterdam, The Purcell Room & St Martin in the Fields, London, Teatro Britanico, Lima, The Sage, Gateshead, Cenart, Mexico City, Caesars Palace, Las Vegas, Eugene O'Neil Theater, San Jose and Dom Armije, Sarajevo to name a few. Matthew has toured extensively throughout North & South America, Canada, Europe and Asia both as a soloist and chamber musician, and has also produced an extensive discography with Baros Records.

As an educator Matthew holds the posts of Classical Guitar Lecturer at the Royal Conservatoire of Scotland, and is the Director of the Classical Guitar Retreat.
Matthew enjoys keeping in touch with fans and guitarists worldwide and has a very wide reaching internet presence, you can follow him easily on Facebook, Twitter and Youtube.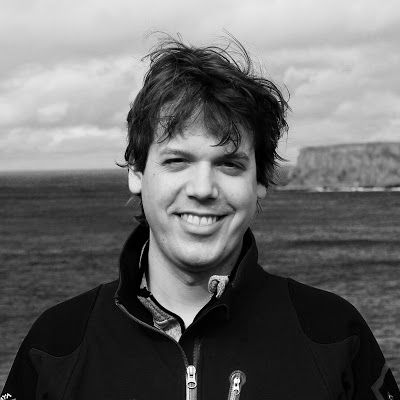 Uros Baric
Slovenia
Uros Baric is a classical guitarist, guitar instructor and music producer from Slovenia. He holds a Master's Degree from Universität für Musik und darstellende Kunst in Vienna, where he graduated with honors in 2011, in the class of world-renowned guitarist Alvaro Pierri.
During his early studies he won several highest prizes in international competitions for young musicians, including 1st prize at Concorso Europeo di Chitarra Classica Premio Enrico Mercatali in 2004 and 2nd prize at Concorso Internazionale "Città di San Bartolomeo al mare" in 2005.
Uros has performed several concerts in Slovenia, Austria, Italy, Switzerland, Scotland, Czech Republic and Slovakia. He has given solo recitals at national music festivals like "Glasbena mladina ljubljanska" and performed on a series of concerts for "GM oder Jeunesses Musicales", including a solo recital in the Slovenian Philharmonic Hall in Ljubljana, which was recorded by Radio Slovenia for the "Ars" programme. He has also played concerts at festivals like Classical Guitar Retreat, Kras Guitar Festival, Lent, ECHOS Festival and Postojna International Guitar Festival.
In 2014 he released his debut solo album Fernando Sor and played a solo recital at the prestigious concert cycle "Sounds of Classics" at Ljubljana Castle, which received positive reviews and critical acclaim by RTV Slovenia reviewer. In 2017 he released his second solo album Baroque Music.
Uros is the founder of Guitarise.com, a popular online classical guitar learning platform, as well as of Baros Records, an independent record label and recording studio focused on releasing high quality classical guitar music albums and sheet music.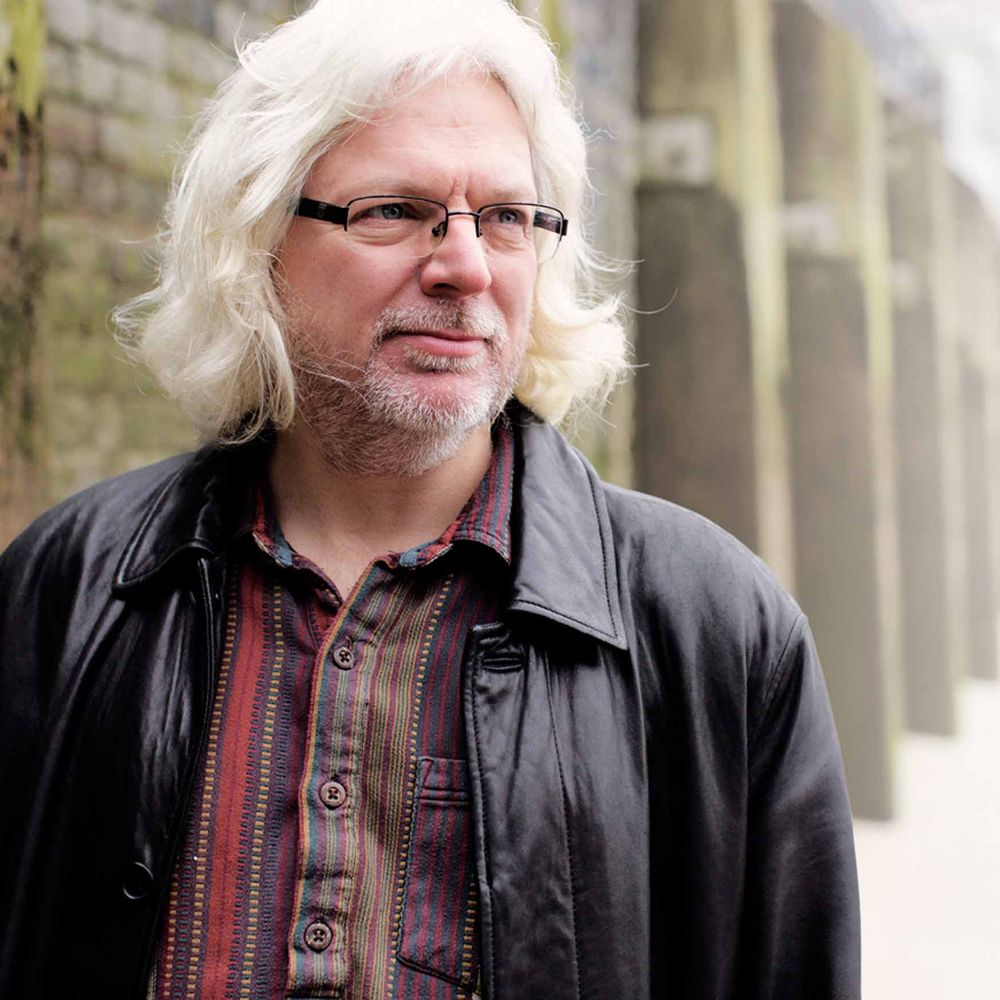 Stephen Goss
Wales
Stephen Goss's music receives hundreds of performances worldwide each year. It has been recorded on over 80 CDs by more than a dozen record labels, including EMI, Decca, Telarc, Virgin Classics, Naxos, and Deutsche Grammophon. His output embraces multiple genres: orchestral and choral works, chamber music, and solo pieces.
Goss's work is marked by a fascination with time and place – both immediate and remote – and the musical styles that evoke them. In many of his compositions, contrasting styles are juxtaposed through abrupt changes of gear. His compositional voice is shaped by his parallel career as a guitarist – that is to say, as a performer, transcriber, arranger, improviser and collaborator with other composers and performers. Not surprisingly, his music often tests the boundaries between all these activities and original composition.
Several of Goss's recent projects have involved the legendary guitarist John Williams, including his Guitar Concerto, which Williams recorded and played on tour with the Royal Philharmonic Orchestra. Some of the world's leading orchestras to have performed his works include The Russian National Orchestra (under Mikhail Pletnev), The China National Symphony Orchestra, The Royal Liverpool Philharmonic Orchestra, The State Symphony Orchestra 'New Russia', The RTÉ National Symphony Orchestra, The Boulder Philharmonic Orchestra, The Scottish Chamber Orchestra, and The Barcelona Symphony Orchestra.
Commissions have come from guitarists David Russell, Miloš Karadaglić and Xuefei Yang (including chamber works with cellist Natalie Clein and tenor Ian Bostridge). Goss has also collaborated with Andrew Lloyd Webber, Alt-J, and Avi Avital. As a guitarist, he has worked with Takemitsu, Henze, Peter Maxwell Davies and Elliott Carter, and toured and recorded extensively with the Tetra Guitar Quartet, various other ensembles, and as a soloist.
Stephen Goss is Chair of Composition at the University of Surrey (UK), Director of the International Guitar Research Centre, and a Professor of Guitar at the Royal Academy of Music in London. He was born in Wales on 2nd February 1964.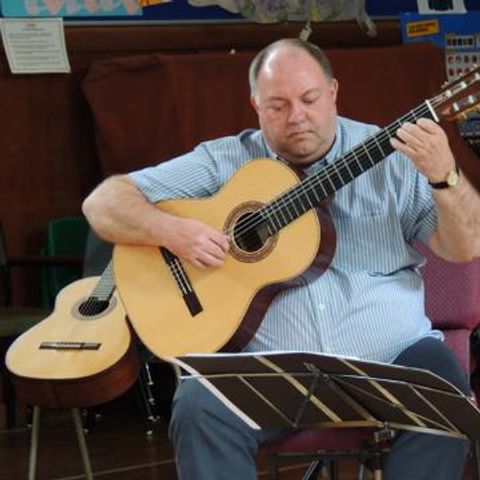 Peter Stewart
Scotland
Peter Stewart lectures at the Royal Conservatoire of Scotland and the Aberdeen City Music School and has previously taught at Aberdeen College of Music and Performing Arts.
Peter performed for 16 years with Irish guitarist Tracey Boyd; they were endorsed as Savarez Artists and were highly praised by respected critics for their musically sensitive, emotive and stylish performances. The duo performed throughout the UK and Europe and broadcast for BBC Radio Scotland. Many works were dedicated to them; most notably a series of works composed by John W. Duarte and published by Mel Bay USA. During that period, Peter directed the Glasgow Classical Guitar Workshop and the very successful Oatridge International Guitar Festival.
Peter's success as a composer has been met with international critical acclaim and his music has been performed as far afield as the USA, South America and Russia. Many of his works have been commercially recorded by international artists including Alfonso Montes (Venezuela), Irina Kircher (Germany), Antonio De Innocentis (Italy) Matthew McAllister (UK) and Professor Allan Neave (UK); he is published by Guitar Score Publications (Scotland), Ricordi (England) and Chanterelle (Germany).
Peter is also an adjudicator for Live Music Now – Wales, the Fife Music Festival and the Rago International Competition at the Stuttgart Musikschule, Germany.